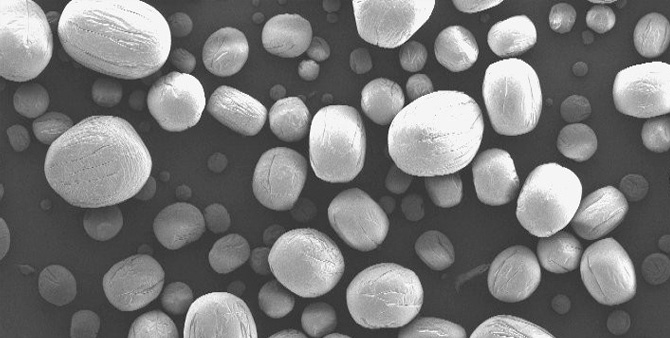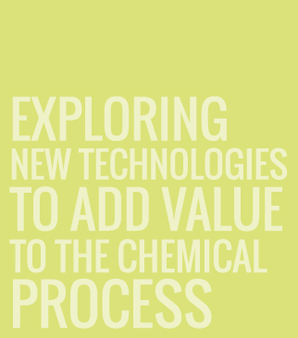 APPLICATIONS
Pd (II) EnCat™ 30
Heck Coupling
Montelukast Intermediate: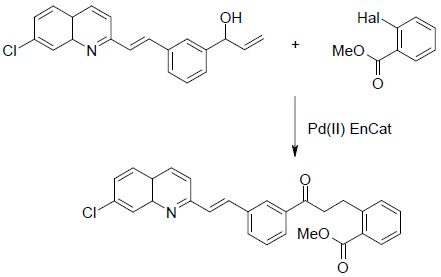 Alkene, Pd EnCat™ (5 mol% Pd), Bu4NCl (1 eq) and NaHCO3 (2.4 eq) were added and purged with N2. Degassed acetonitrile was added followed by aryl halide and the reaction mixture stirred at reflux under N2 for 5 h. The reaction mixture was filtered to remove the EnCat, washed with water and concentrated to dryness to give a crude yield of 91%.
The Pd EnCat™ route gives a significantly higher crude isolated yield than the current process.
These high conversions can be attained at a lower Pd loading (1mol% versus 3.5 wt% Pd)
The Pd EnCat™ catalyst is easy to remove by simple filtration
The EnCat™ process can deliver an extra output of around 0.4 kg per 1.0 kg input
Relatively low Pd leaching
Suzuki Coupling

Catalyst
%Yield A
%Yield B
%Yield C
Pd (ppm) inCrude product
5% Pd/C, 2.50 mol%
Pd EnCat™ 30, 2.50 mol%
Pd EnCat™ 30, 0.25 mol%
87
97
>99
13
<1
<1
0
<1
<1
56
14
9
Low homo coupled products C
Low palladium leaching
Pd charge reduced by 10 times
4-Pyridin-4-ylbenzoic Acid:

85% yield
Pd EnCat system gives 30x rate using Pd(OAc)2
Successful scale up
Catalyst easy to charge and filter, with low cake resistance
Excellent reaction control - removing catalyst stops the reaction